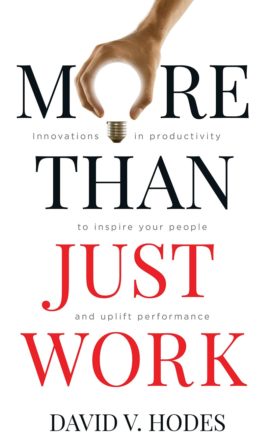 More Than Just Work brings together the science of work and the
art of leadership in a practical and engaging book that aims to
inspire self-reflection, better management and new ways of working.
Packed with real-world anecdotes, the book presents a clear way
to transform outmoded work practices, enabling ambitious
business leaders to deliver on their potential.
Systems thinker and productivity innovator David Hodes is on
a mission—to improve the planning and performance of work.
"A great stimulus for both thought and action" – Sir Mick Davis, Former CEO Xstrata